Teaching jobs in China with EF English First combines an unforgettable experience with a rewarding job. You can learn Mandarin, travel the country and meet fascinating people. At the same time, you'll gain valuable teaching experience abroad in an organisation committed to delivering the best English training program to every student. English First gives you the excitement of teaching English in China with the stability of a safe, reliable employer committed to your professional development.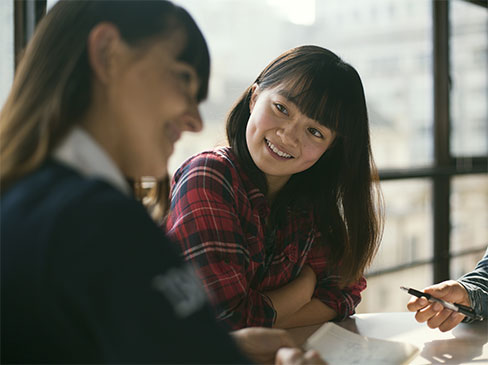 English Language Teaching in China
When you teach English in China, you will be interacting with the current and future leaders of the country. It is a great job opportunity to gain a deeper understanding of how Chinese people see the outside world. We have students of all ages from 3-year-olds to professionals albeit not in the same class, of course. Additionally, our corporate clients are executives at large Chinese firms or multinational corporations. We are currently hiring teachers specialized in teaching either young learners or professionals.
At EF English First, we believe our greatest asset is our teachers, and we provide them with the support they need to perform their jobs well. English First has a standard contract for teaching jobs in China and offers one of the best benefits package in the industry.
Upon arrival, you will receive a warm welcome at the airport by one of our EF-approved drivers. You will either have housing provided, or be invited to stay at the hotel for up to two weeks at our expense. During this time, we will assist you in finding suitable accommodation, introduce you to your colleagues and give you the training you need.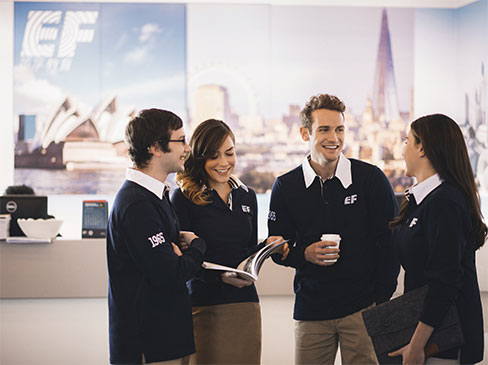 ARRIVAL SUPPORT
Insurance specially-designed for teaching jobs in China
As an English First teacher in China, you will be offered ERIKA™ Medical and Accident Insurance. The policy has been specially designed for EF teaching jobs in China. It has automatic coverage and offers extensive coverage for Medical & Accident and Liability Insurance.

Teaching visas and work permits
As a reputable company, EF provides legal teaching jobs in China with correct working papers. EF pays for and arranges all visas for your arrival to your new job. Based on the country's foreign employment regulations, teachers are required to obtain a working Z-visa prior to their arrival. A visa is necessary to enter the country and can be easily obtained at the Chinese embassies or consulates in your country of residence. Attaining this visa can take up to 2 months so it is best to plan accordingly.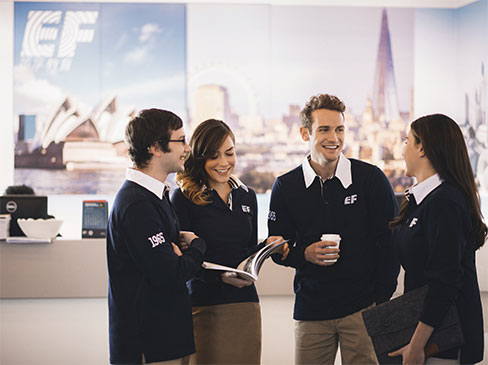 LEARNING AND DEVELOPMENT
On-going training throughout your teaching career
Our teaching jobs in China include on-going teacher training. All EF schools have a Director of Studies or Center Education Manager. This person has a wealth of experience within the world of ESL and will assist in the professional development of the teaching staff. S/he will hold a new teacher orientation program that includes an in-depth explanation of the courses, curriculum, resources and methodology. To hone your teaching skills and help you do your jobs better, EF offers continuous professional development meetings on a weekly basis so you can teach English with confidence.

Chinese language lessons
While you are teaching English as a foreign language at EF, you may want to learn one yourself. Language classes for the city in which you reside will be made available to you through your EF school.
LATEST TEACHING JOBS IN CHINA
Shanghai, English Teacher, EF English First Kids and Teens schools, 9 positions
Beijing, English Teacher, EF English First Kids and Teens schools, 11 positions
Beijing, English teacher, EF English First Adult Centers, 3 positions
Guangzhou, English Teacher, EF English First Kids and Teens Schools, 6 positions
Guangzhou, English Teacher, EF English First Adult Centers, 3 positions
Shenzhen, EF English First Kids and Teens schools, 6 positions
Chongqing, English Teacher, EF English First Kids and Teens Schools, 4 positions
Many other cities across China. Apply now to discuss with a recruiter